Home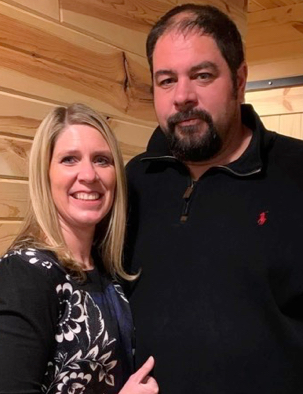 Eric and Jackie Meyer
Satellite Distributors
Committed to helping people get a clean and healthy home that they desire.
"The cleaning the Rainbow offers is far superior to anything we have ever seen or used before. It puts our other big name vacuum cleaner to shame. It's deep cleaning abilities are unmatched! The Rainbow completely traps dust, dirt, and other allergens it removes from carpets, upholstery, vents, and smooth surfaces in water thus improving our families air quality. The Rainbow is so fun and easy to use. Our teenagers even enjoy cleaning the house with it! When we are not busy vacuuming, our Rainbow is plugged in and hard at work purifying the air in our home. A vacuum that doubles as an air purifier! This purchase was really a no-brainer. Yes, my husband and I have been hooked on our Rainbow ever since our first in-home demonstration. We will never own a different home cleaning/purification system."
" My family was very interested in seeing a Rainbow demo after I showed them the stuff that came out of my carpets. The whole process was simple, fun, & interesting! This was a very easy way of earning a free attachment. "
" Saying that I love my rainbow is an understatement! I love how clean my house looks and smells! It's made cleaning easy and enjoyable again! The rider program is awesome because you get to meet new people and learn how everyone uses their rainbow in their lives! You learn cool tips and tricks too! It's an enjoyable program and I really recommend it! "
" I love my Rainbow because it is so versatile and cleans literally everywhere! I'm able to walk into my home and smell the fresh, clean air which I love. Also, I enjoy the rider program because it is an easy way of earning my rainbow for free. Plus, it helps my friends and family create a healthier and cleaner home. "